Spring Recap (January – April 2010)
Whew, has this winter been one for the record books?! First we get clobbered with our heaviest snowfall in history (38″ over 2 days). Then not two days later we get smacked with another recordbreaking blizzard dropping a total of 4 feet of snow on us.
We had some awful pretty vistas here in the Maryland countryside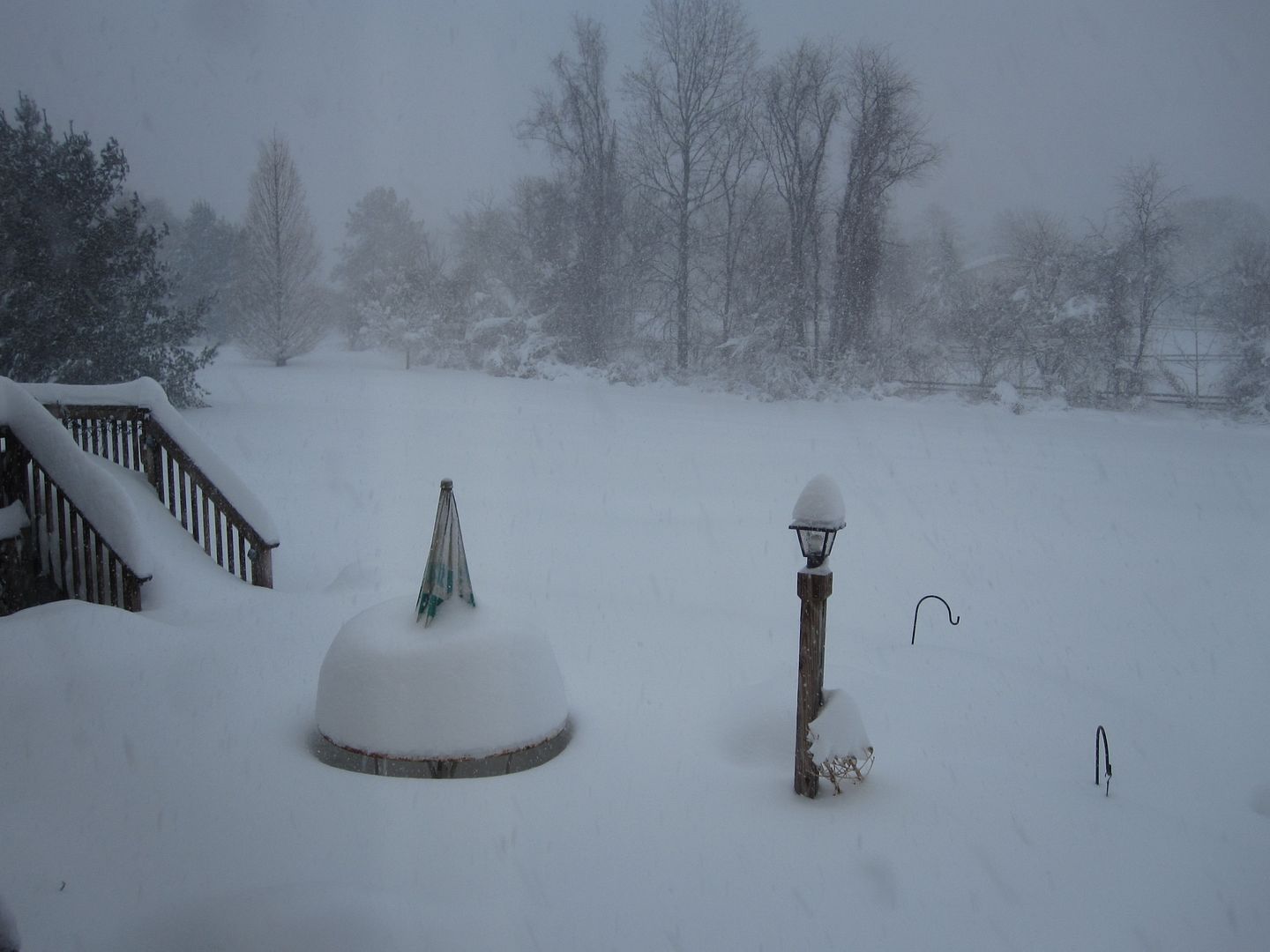 But we weren't getting out anytime soon. That is until our friendly neighbors sent over their very helpful teenage boys to dig us out. We plied them with lots of hot chocolate and cookies and a front row seat of our winter train garden as a reward.
Then we decided to break the cabin fever with an overdue trip to the local Animal Shelter. We had lost our beloved Siamese mix kitty last year so it was time to adopt a new furry friend.
At the shelter all we asked for was a female young kitty who would make a nice companion to us both. They picked up the most adorable white & black kitten Bella and plopped her in my lap. These adorable 7 month old settled down and started purring right away. She captured my heart in an instant.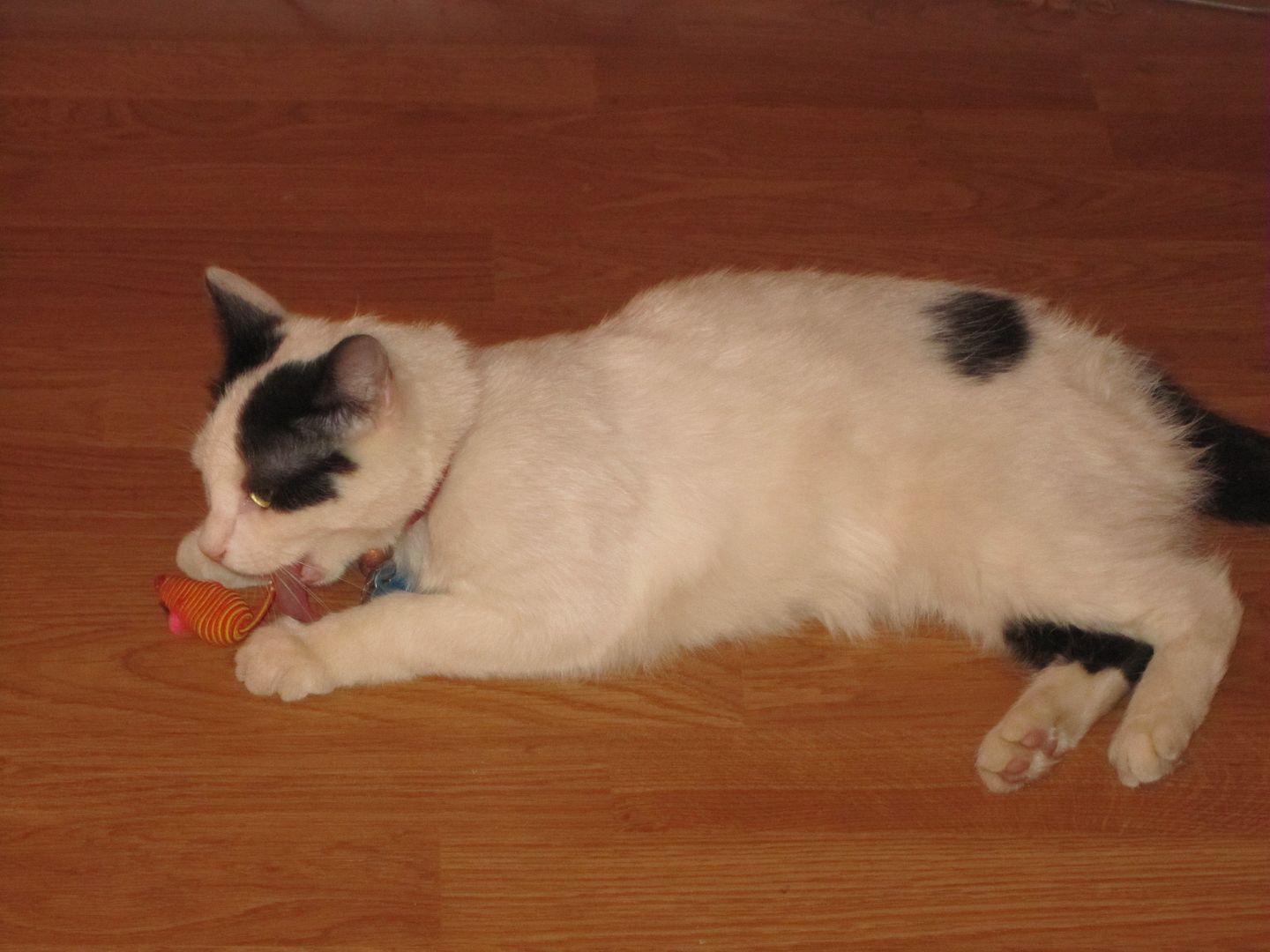 But then grandpa Mohawk noticed her timid sister (white and gray) watching in the corner of the room.
Cricket reminded him of our beloved Peppermint with her skittishness. Though shy, she let him give her a little pet. The folks at the shelter said she just needed some extra coaxing and couldn't we please adopt the pair of them. We thought about it. It wasn't our intention to have multiple cats and we knew the dangers of two competing felines messing up a house. But these two lovely girls had each won our hearts and they seemed very well bonded to each other. So we brought them home and spent the next weeks welcoming them into our family.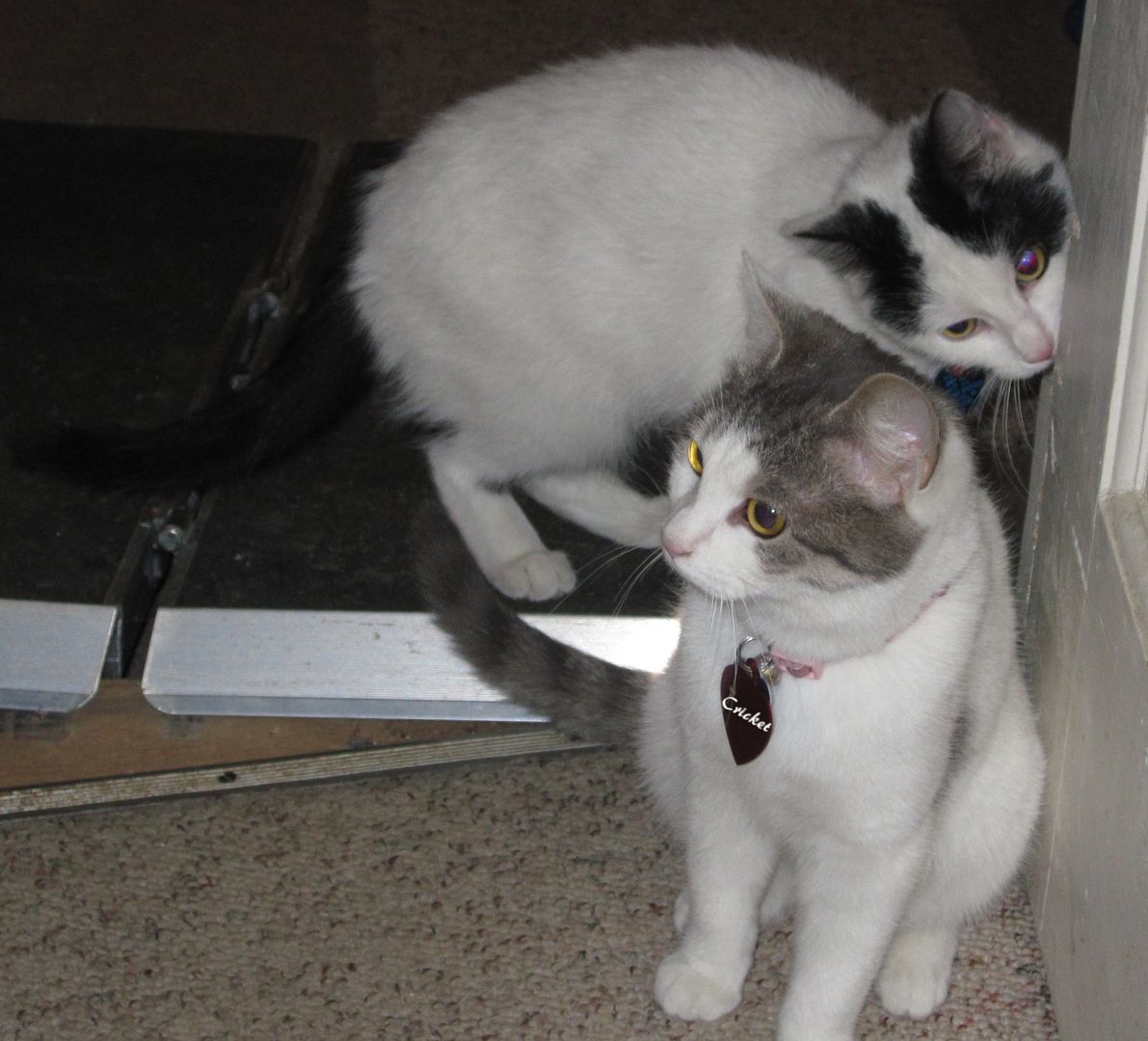 They met my niece and my brother. Then my sister and nephews. They played. They hunted bugs. They hunted the vacuum cleaner.
They ate. They slept. They groomed each other.
And when the snow melted and warm sun returned, they took over the patio room.
Next came the third adventure of our long winter – the Great Housecleaning Project.
It started simply enough. We just wanted to clear out some clutter and remake the master bedroom for my dad. Grandpa Mohawk was still living with my mom's floral wallpaper and furniture from the 60's. The project developed into a near top-to-bottom houseclearing.
We rented a dumpster. Stripped the rooms, painted the walls, sorted two separate loads for the charity truck, bought new bedroom furniture. By the time we finished we had  new uncluttered bedrooms, laundry, mud room and at least half the basement. The neighbors started talking. No one could believe we had that much stuff in our house. 40 years worth of clutter.
Now the winter is done. My work websites are launched. Those blog recaps from last year never did get written (Williamsburg and DC will come, promise!) but our formerly shy kitties have turned into full grown lap cats.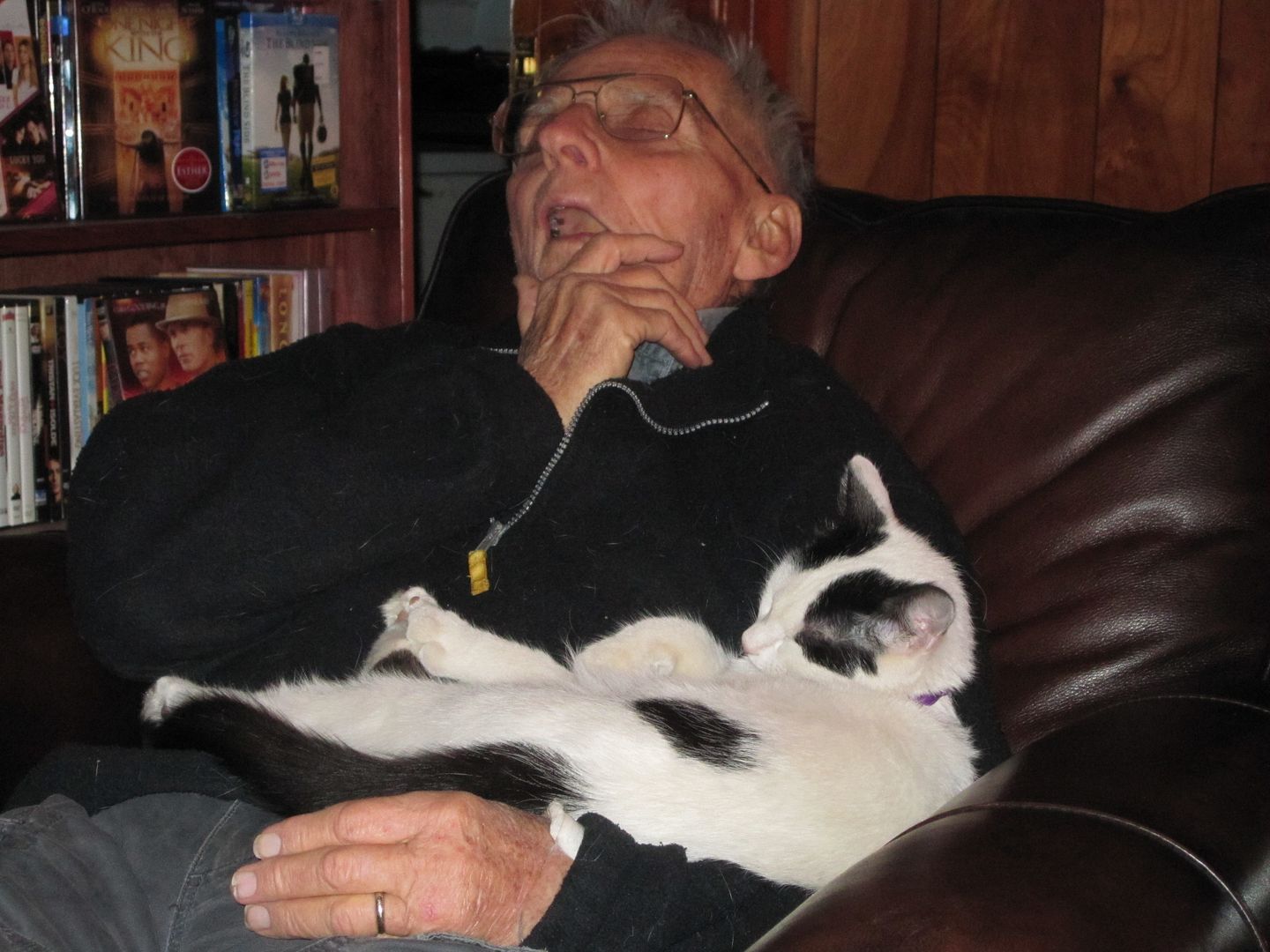 Now we must prepare to leave them in the hands of a trusted friend and neighbor (hoping Bella and Cricket don't forget us) and travel down to the warm Florida sun. Let the blogging begin.
By