It's a drizzly day in Disney. The weather held all week so we can't complain. GpaM and I ride over to DTD to pick up our tickets for tonight's movie. Tried to browse in World of Disney but it's jammed. We're back now getting some rest before we head out again in an hour. Good thing we skipped parks today.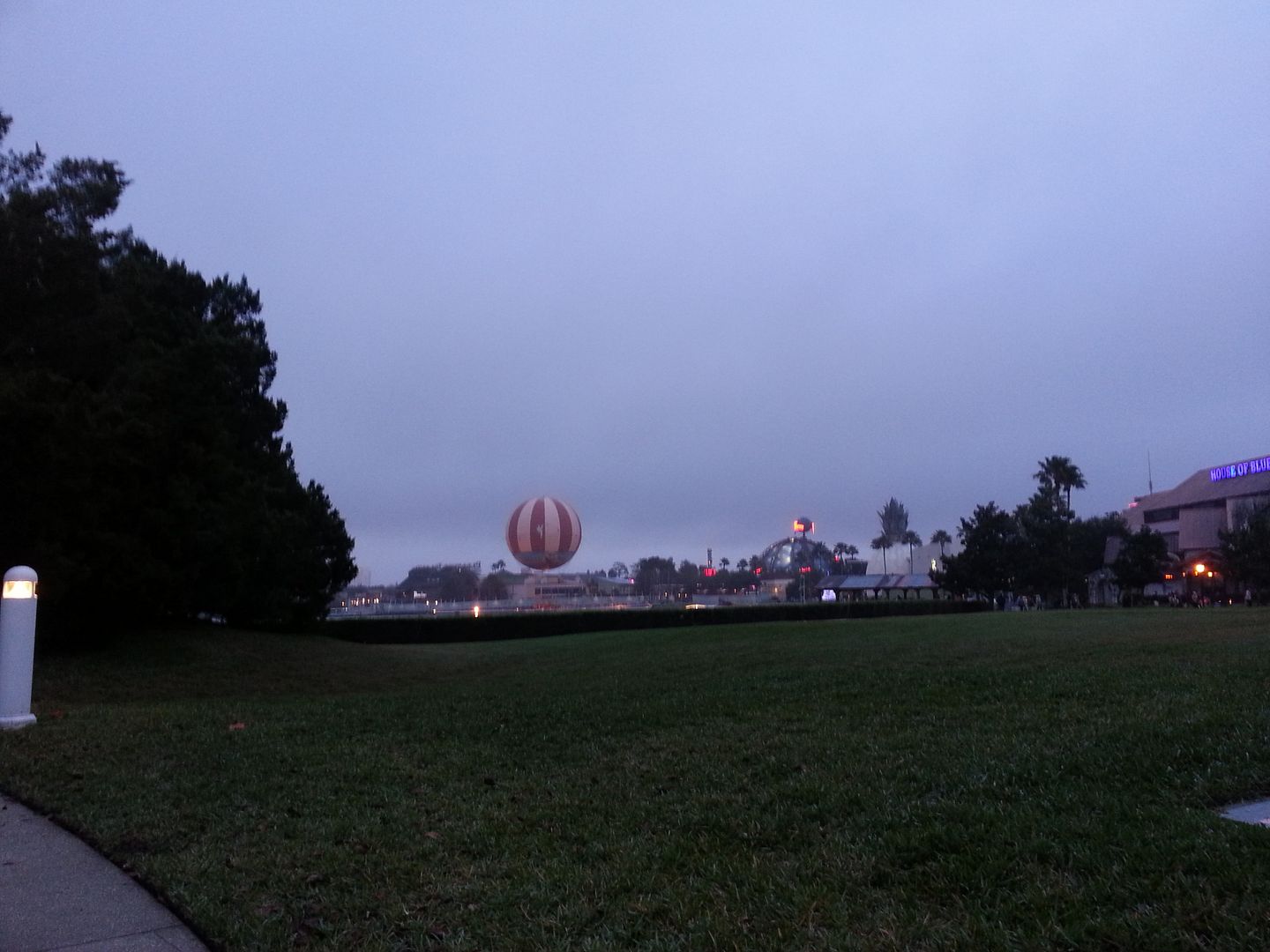 Enjoying the fun decorations at SSR. This is the pathway from Artist's Palatte to DTD Westside. Notice the garland on the lamp post?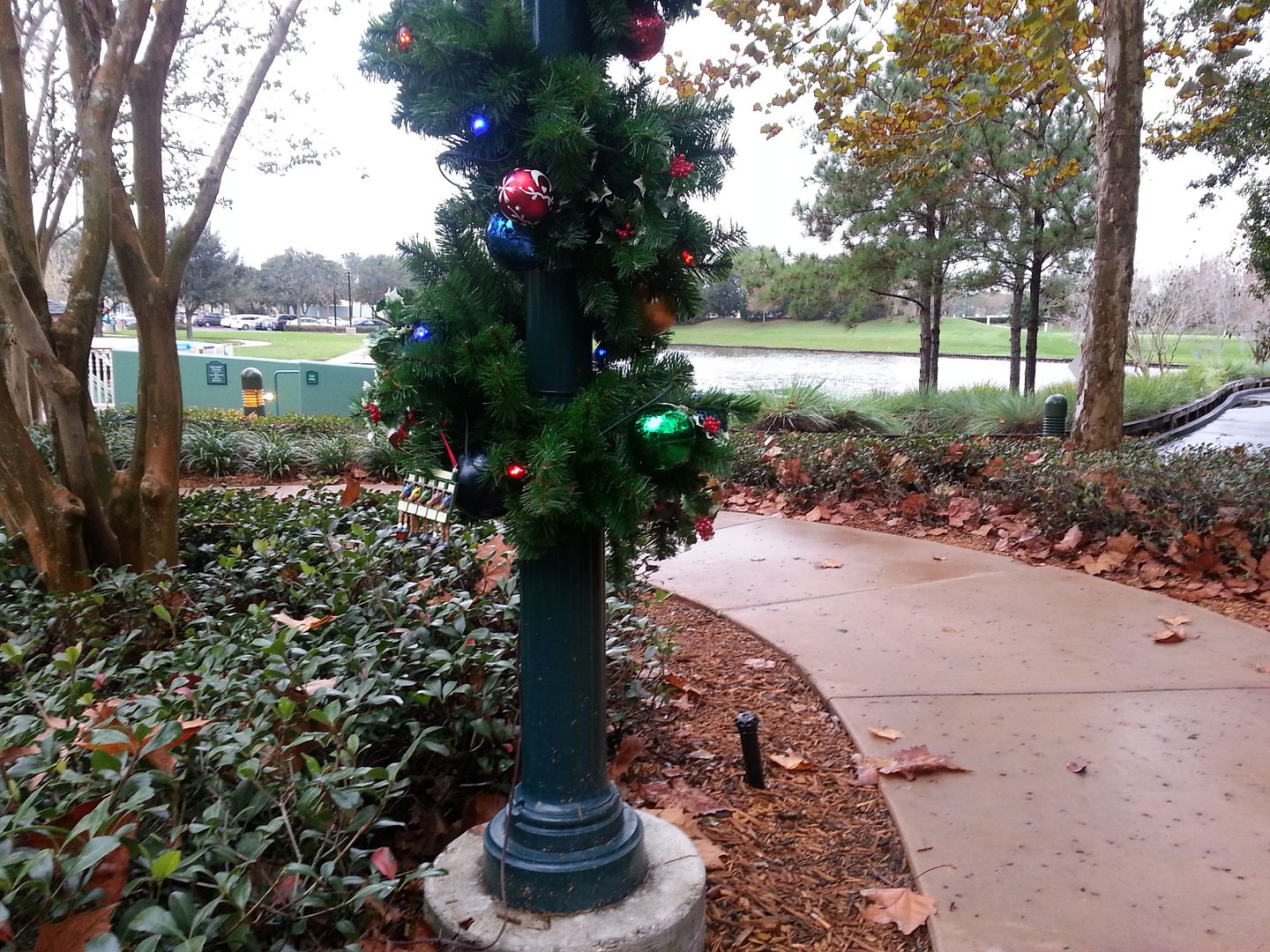 Now notice the ornaments hanging off the garland.
By