Friday into Saturday.
The morning begins at 8:50am for me. GpaM has been awake since 8 and diligently packing his loose ends. 15 minutes on my electronics (pack up the router, laptop, charging cables for cell phone, iPod, iPad and the wheelchair charger.
I really don't want to get out of bed, but we only have this room until 11am.
Drag Cuz out of bed, finish packing the van and we all meet at Carriage House. Along the way I look for the turtles on the bridge and bump into Rec Coordinator Mike.
Mike is Sundee's protege and reminds me of the bet I made with her in May. She being a diehard Steelers fan and me a diehard Ravens fan. We bet that during the first week of the season, September 11, when the Ravens opened against Steelers, exactly who would win. To the victor went the spoils. And my beloved Ravens didn't just win they beat the living snot out of the Steelers.
I'd tease Sundee about it but she's on sick leave for another month. Mike also has some news to share. He up and got married over the summer and he's joined the Navy. He'll be heading off to the Great Lakes for training this November/December. Why do we keep losing all the best people?!
Oh well, onto the carriage House to say goodbye one last time to Manager William and Greeter Mike.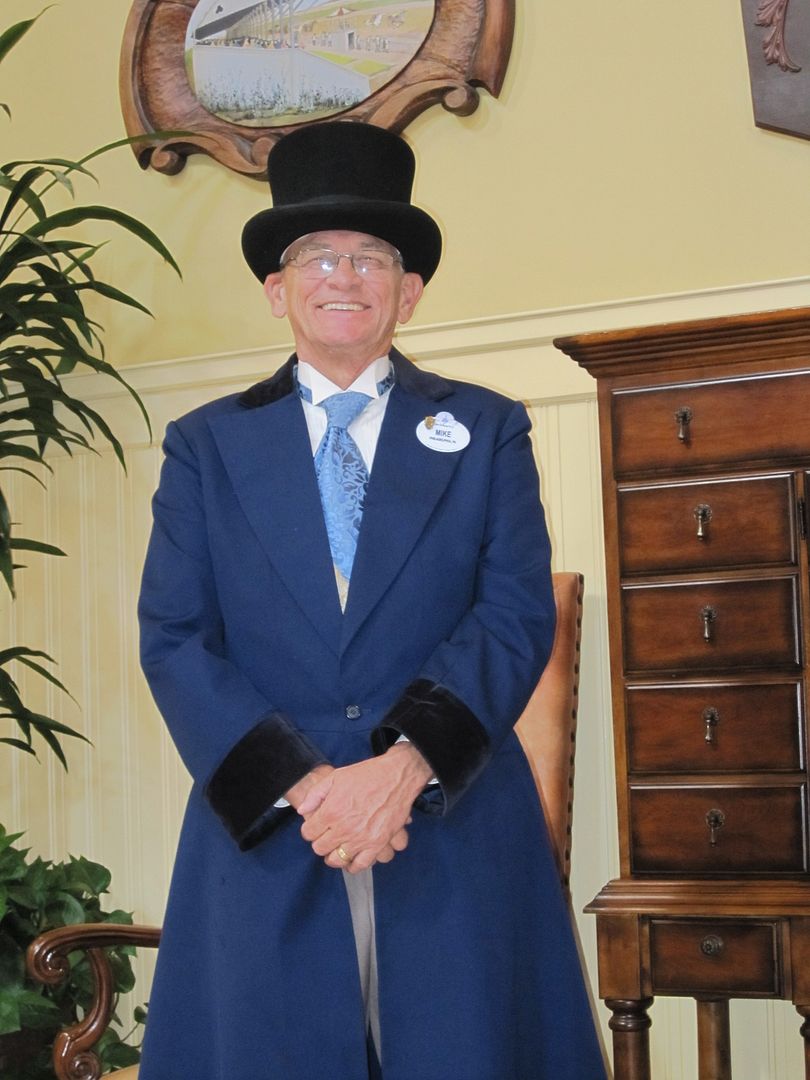 We didn't get to see all our Disney friends this trip, but we'll be back in two months.
It seems Nature was just as unhappy to see us go. Just as Cuz's Magical Express pulled up the skies darkened and it started raining.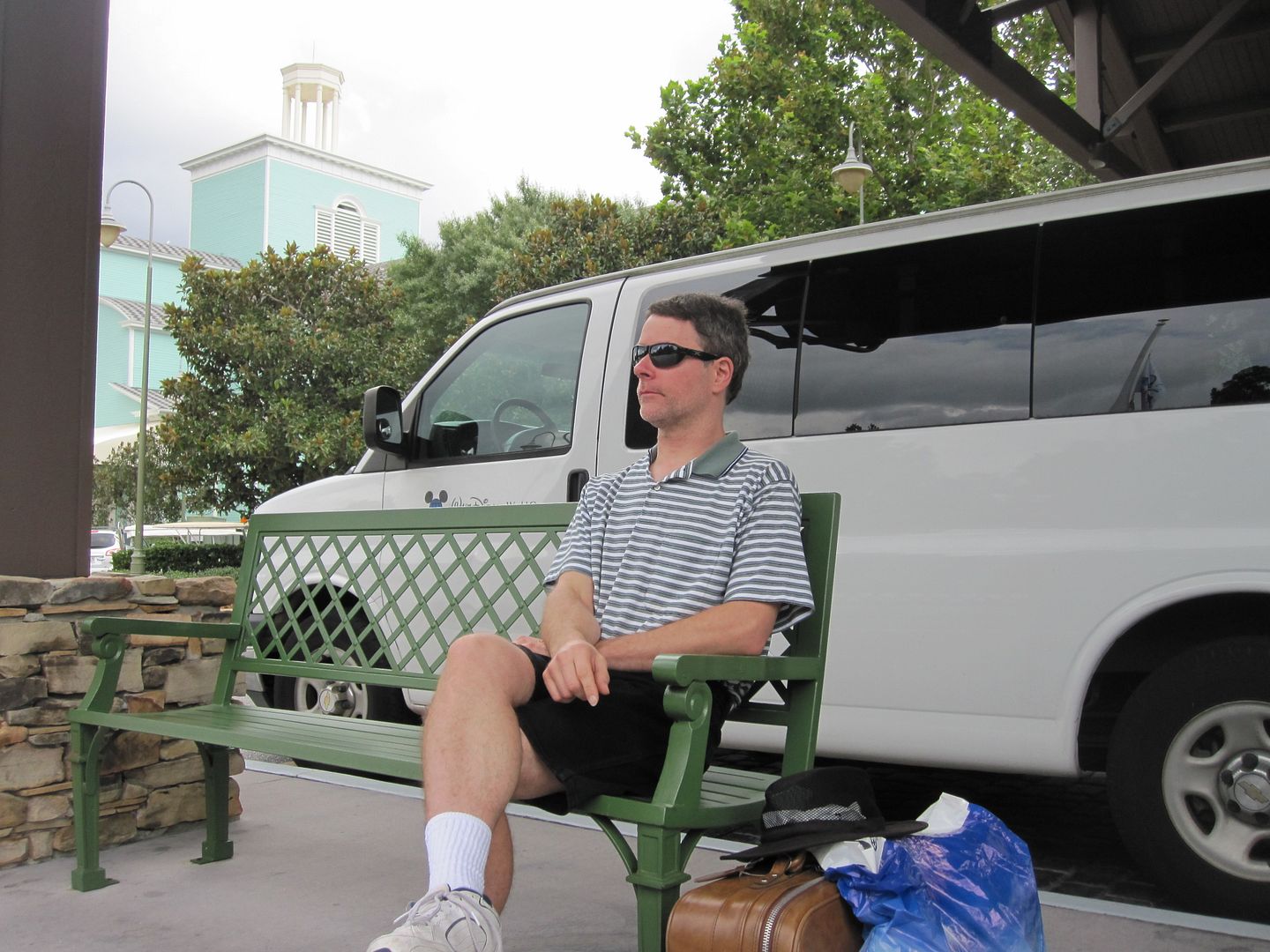 The next two hours are spent dodging the rain on the highway for us and trying to avoid a major traffic jam on I-4. (Thank God for smartphones with GPS and real time traffic updates.)
The train gets off half an hour early at 3:30pm. We eat our customary lunch, then nap, then eat dinner and finally a bed turn down and movie. This night's choice is Halloween related: Haunted Mansion followed by Poltergeist.
We're home in Maryland at our door by 11:30am Saturday. We have all weekend to unpack, decompress and get ready for work on Monday.
By