Day 5: Mini Report
I'm still floating on fumes here, I think. Never quite got into a sleep rhythm yet. Too much stuff to do.
Woke up at 4am for the bathroom and decided it was a good time to update the travel blog. So I did that for an hour. Discovered my digicam did lose a day's worth of photos on me. I don't know if we deleted them or what. Good excuse to keep downloading the photos on my computer as I go along.
Back to sleep by 5:30am. My back has been acting up again last few days so I've been taking some meds for that. They make me very drowsy. I was asleep by the time my head hit the pillow.
Nice and comfy I was too. So comfy that at 8:30am when GM woke me up for breakfast I ignored him. It wasn't until 9am when he said "I guess we aren't going to breakfast" that I remembered we had Cape May booked for 9:40am.
So I dragged myself outa bed and jumped into the shower. I tried to go fast but we were still 10 minutes late. Fortunately the CMs at check-in were understanding.
Got our table and settled in for breakfast. I love the Cape May decor with all its white trim and beachy theme. I used some of that same style in my bedroom at home. And while enjoying our breakfast with Minnie, Goofy and Donald we planned our next trip. Cuz 626 wants to bring his mom here in December. We're flying then so will be dependent on Disney busses. Adds an extra layer of difficulty to our plans.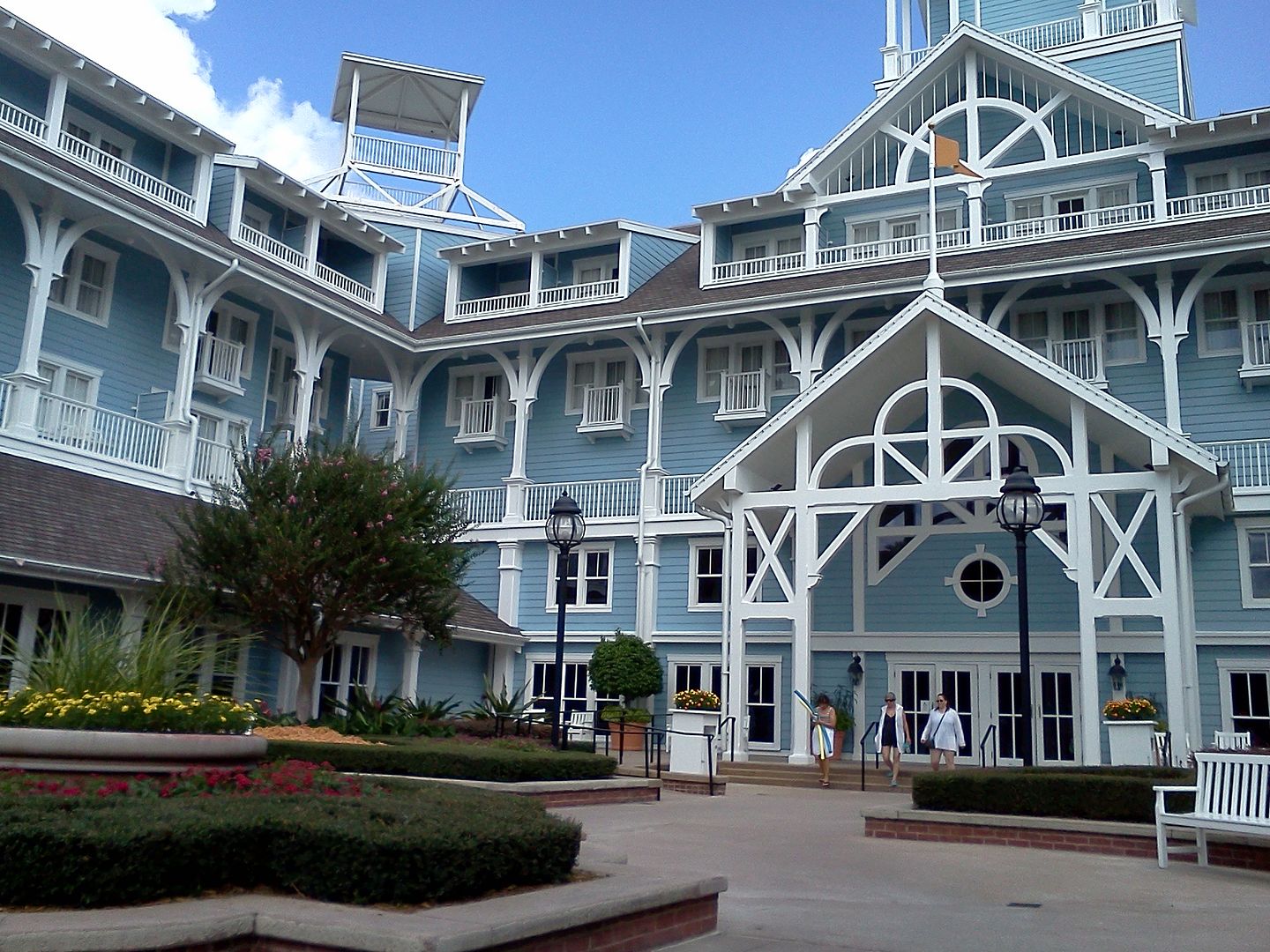 I think Cuz 626 is spoiled. Almost every trip he takes with us we have a van loaded with stuff. And being here at the Boardwalk he's forgotten the limitation of relying on busses. We haven't dared try them yet. Instead we walk or drive ourselves.
By noon we are headed back to the Boardwalk. I have work to do upstairs and GM wants to try the pool. It's also getting blazing hot outside. Cuz opts for a nap.
Wish I could say I got a lot done this afternoon. I did add another section to an existing client's website (an unexpected job that came in last night). And I got the beginnings of the Home page done for my new client. But the layout is stumping me. I'm at a design impasse where what I want to do is not what I'm getting. I find in designing websites the most design work goes into that very first page. I can spend an entire week on one. But once it is done, the rest comes very easy.
Our plan calls for us to head to Hollywood Studios this evening. Maybe I can clear my mind a bit and get some Disney inspiration.
I had in mind going to Jellyrolls tonight after the park, but I'm doubting that will happen.
Well time to shift. Check in again tomorrow.
By